Mission, vision and values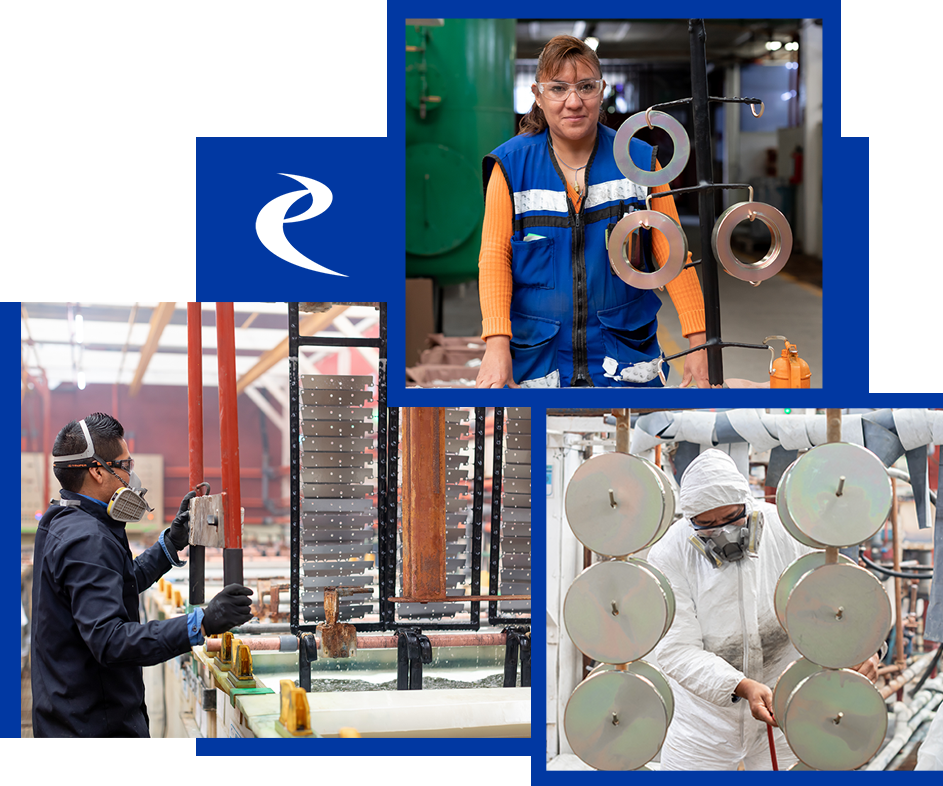 Ecoplating S.A. de C.V. is located in the city of Toluca, Mexico.
Part of an Industrial Group dedicated to metal finishing services, the company enjoys more than 90 years of combined management experience.
With 300 employees and several production lines, Ecoplating offers quick response ranging from 24 – 48 hours.
With an area of 4,000 mt2, its layout includes:
– Production Area
– Water Treatment Plant
– Polishing Department
– Shipping and Handling Department
– Warehouse for Raw Materials
– Quality Control Department and Laboratory
– Supplies Department
– Administrative Offices   
Values
· Client and results oriented
· Teamwork
· Interest in people
· Social responsibility
· Integrity
· Loyalty
Mission
«Our mission is to be an organization that generates an integral wellbeing for its shareholders and employees, throughout a focused systemized service and quality of products».
Vision
«To be the organization with the most experience and trustability in electroplating in Mexico».
.
Our quality policy
«Satisfy and meet the requirements and expectations of our clients and interested parts, and provide products with exellent quality and service, in a work environment that is team work oriented and motivated to improve».
Our Quality Objectives 2019
· Increment leve lof service to 100%
· Productivity in production lines. (OEE>=80%)
· Meet client satisfaction 100%
Heading Text